The C-More Micro HMI text and touch panels are packed with features yet priced for the tightest of budgets. With screens as large as 10 inches, C-more Micro panels can easily display text, graphics, and bitmaps to effectively communicate critical data to the operator.
All of the panels have free programming software that can be downloaded. It includes a project simulator and many other time-saving features. We will be using the Cmore micro model EA3-T4CL in this series. Program installation and use will be discussed. The features of this software and communications will also be explained.
Can't wait to dive in and start programming this HMI? Here is a post that will help you get started quickly.
C-More Micro Program Quick Start – Video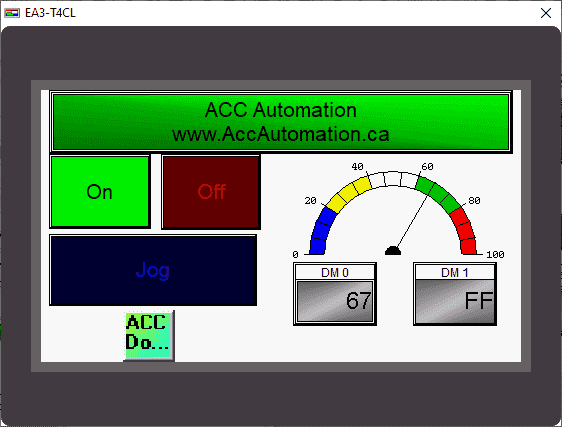 C-More Micro HMI (EA3-T4CL) (C-More Micro Programming Software)
System Hardware – Video
Installing the Software – Video
– Update Automation Direct Software C More Micro Software Video
System Setup Screens – Video
First Program – Video
First Program Part 2 – Video
Common Screen Menu – Video
Simulate Project – Video
Objects List Shapes – Video
Object Buttons and Indicators – Video
Object Numeric Entry – Video
Meters and Graphs – Video
Bitmaps – Video
Recipe – Video
Text – Video
Omron CP1H to C-More Micro HMI Communication – Video
C-More Drop-Down Create – Video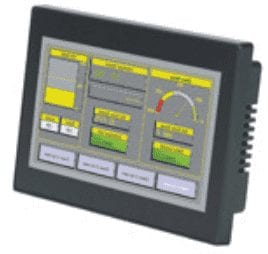 The following DB15 connector for your C-More is an associate amazon link. This connector is ideal for connecting your C-more port 2.

EA3-T4CL C-More Micro Panel Features
• Touch screen display
• Free downloadable programming software
• 482 x 272-pixel display (WQVGA) with up to 40 lines by 80 characters of text and graphics
• 32K colors
• 14MB memory
• Built-in USB type Micro-B programming port
• Built-in RJ45 Ethernet Port
• Built-in 15-pin serial communications port
• Built-in RJ12 serial communications port
• Built-in Alarm Control setup that activates beep, back-light flash, customized alarm banner, and red LED blinking
• 0 to 50 °C (32 to 122 °F) operating temperature range (IEC 60068-2-14)
• NEMA 4/4X, IP65 compliant when mounted correctly, indoor use only
• UL, cUL & CE agency approvals
• 2-year warranty from date of purchase