In part 1 we adding additional discrete input and output modules (cards) to our P1AM-START1 ProductivityOpen starter kit with Ethernet. A program was then discussed that will print the modules in our system and then set and reset discrete digital inputs and outputs.
P1-16TR – Productivity1000 relay output module, 16-point, 6-24 VDC/6-120 VAC, (16) Form A (SPST) no-suppression, 2 isolated common(s), 8 point(s) per common, 2A/point, 8A/common.
P1-16CDR – Productivity1000 discrete combo module, Input: 8-point, 24 VAC/VDC, sinking/sourcing, Output: 8-point, 6-24 VDC/6-120 VAC, relay, (8) Form A (SPST) relays, 1A/point.
P1-08SIM – Productivity1000 simulator input module, 8-point.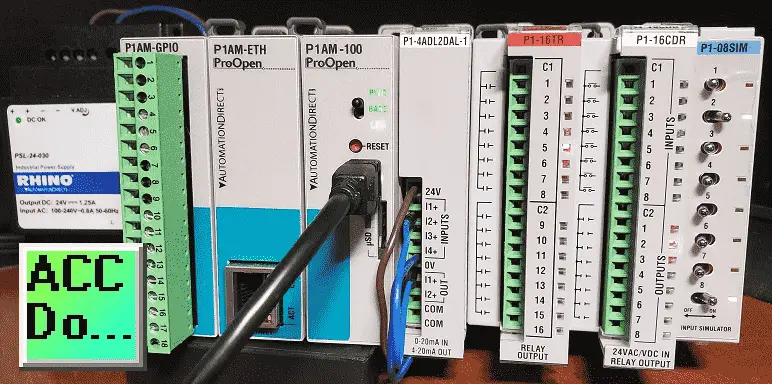 We will now discuss additional instructions in our industrial Arduino controller that will be used with our P1000 expansion modules. (cards) Our sample sketch will include a simple start/stop circuit and a shifting circuit.
Let's get started. Continue Reading!