We will now look at the BRX Do-More PLC Web Server. Ethernet equipped BRX CPUs and the Do-More Designer Simulator can now have a web server. This can be accessed by any web browser using the IP address of the BRX Do-More CPU.
A web server is server software or hardware dedicated to running this software, that can satisfy client requests on an Ethernet network. A web server can contain one or more websites and websites can have several web pages. A web server processes incoming network requests over HTTP and several other related protocols.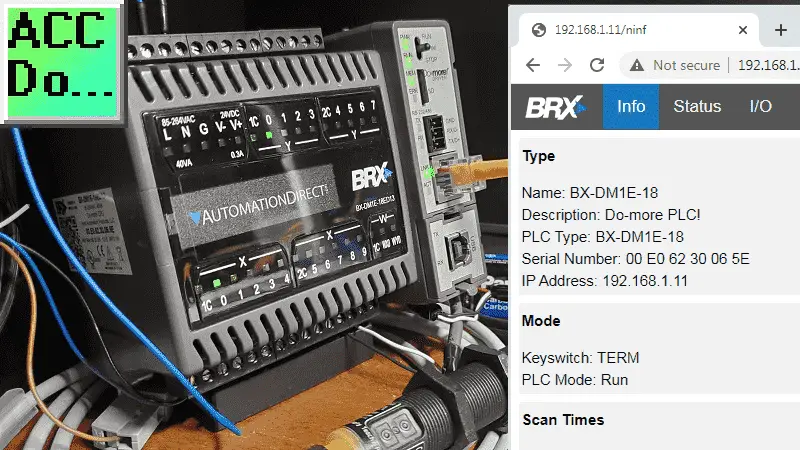 The website built into the BRX Do-More has several different tabs that have basic information about the system, status information like warnings and errors, input and outputs, system logs, user logs, and user pages. We will be enabling the webserver on our BRX Do-More PLC and showing the information that is available. This is a great tool for troubleshooting the PLC as you will see. Let's get started.