We will now look at the data logging capability using our Click plus PLC.
Data logging is the collection of data over time. This is usually used for data analysis at a later time. The amount of data (System Information) stored and the frequency of the storage will depend on your specific application.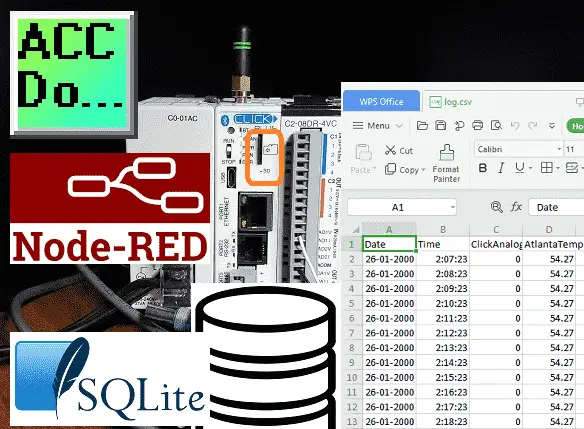 The hardware used to store the data is usually called a data logger. Using the information from our last post, the MQTT information collected (Temperature in Atlanta and Click Analog) will now be logged in two different ways. A micro SD card on the Click Plus will be used to store the data every minute in a CSV (Comma Separated Value) file. Node-RED will also be used to store the same data in a SQL database. Let's get started on how to use these data loggers.