We will look at the BRX Do-More FTP (File Transfer Protocol) on our PLC. Using FTPGET and FTPPUT instructions we can transfer files to an FTP server. Our BRX Do-More PLC now has the ability to be an FTP Client. This will allow us to transfer our logged files to an FTP server that we programmed in the following post.
Data Logging – Video
As an FTP Client, the Do-More PLC now has the ability to transfer and retrieve files from the network at an appropriate time in the PLC logic.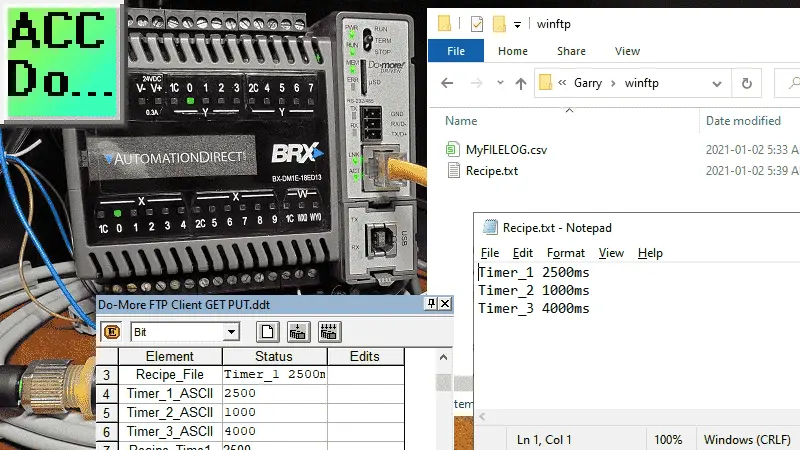 We will be setting up a Windows 10 FTP server on our computer. Using the FTPPUT FTP Client command on our BRX Do-More PLC we will store a file on our FTP server. The FTPGET Client command instruction will be used to retrieve a recipe text file on our server. This recipe file will have three timers that we will be used in a sample program to turn on some outputs. Let's get started.