We will now look at the BRX do-more plc ethernet remote IO. The BRX Do-More PLC has its own line of remote input and output expansion units. You can add up to 8 I/O expansion units per controller (CPU) and 8 BRX expansion modules per expansion unit. This will make your system grow with your needs.
The remote I/O expansion units feature the following:
• All units have built-in Ethernet port, 10/100 Mbps
• MBIO units have onboard RS-485 port with removable 3-Pin connector
• Support for 8 expansion modules
• AC and DC powered units available
• AC powered units include an integral 24VDC auxiliary output power supply
• Power connector and serial port connector included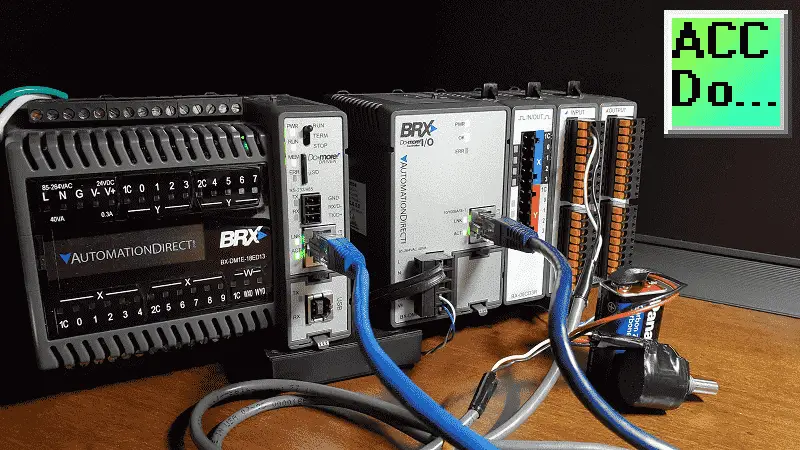 We will be looking at the BX-DMIO-M. This is the Do-More Ethernet Remote I/O supported protocol unit. We will discuss the hardware and then connect and configure the unit to work with our existing BRX Do-more PLC. Let's get started.