We will be installing an industrial USB to RS485 converter on our computer. The Waveshare USB to serial port is a 2-wire USB to RS-485 serial communication adapter for RS485 use. It does not require an external power supply or complicated configuration.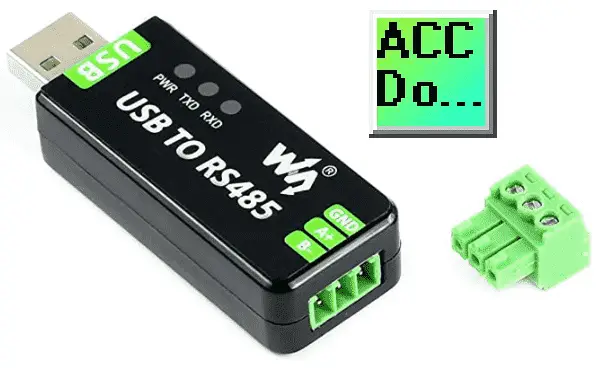 It has a Type A (plug) USB connector for the computer side and screw terminals for the RS485 connections. This is an industrial USB to RS485 converter that has an FT232RL chip inside. It features embedded protection circuits such as lightning-proof, resettable fuse, ESD (Electrostatic Discharge) protection, and TVS (Transient Voltage Suppression) diode, etc. All of these features are packed within a small form size.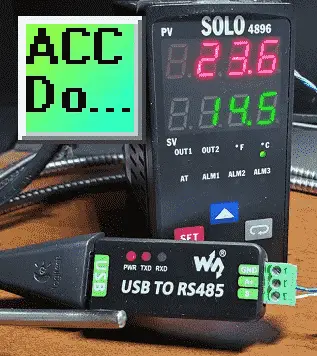 Purchase at Amazon.com
We will be installing the driver for this USB to serial converter and connecting it to our computer. Node-RED will be used to communicate Modbus RS485 protocol to a Solo process temperature controller. Let's get started.