The BRX Do-More PLC Peerlink Ethernet communication network is one of the easiest networks to set up and run. Peerlink is a shared programmable logic controller (PLC) common memory area within a local network. Do-More central processing units (CPUs) or DirectLogic PLC systems using ECOM100 modules can read the entire area and write to their programmed area if selected.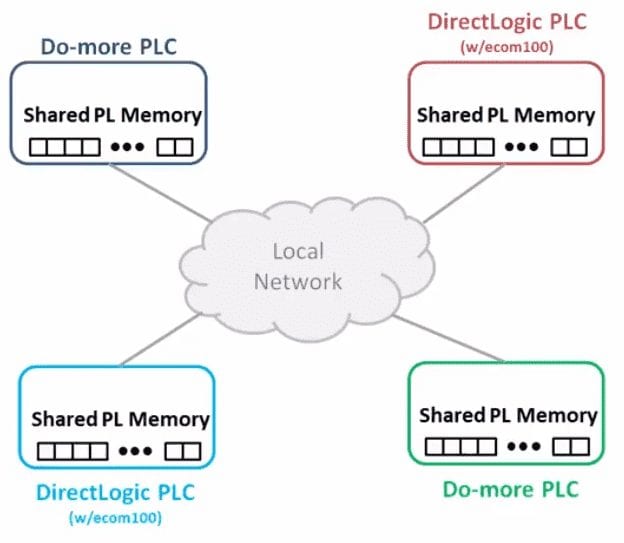 The network uses TCP/IP broadcast packets to publish the blocks of data PEERLINK (PL) memory to all of the devices attached. This broadcast will share the data network to the local domain only. Each member can optionally send data to the other members of the data-sharing network by electing to "publish" one or more blocks of PEERLINK (PL) memory.
This can sound confusing at first, but it is the simplest network to set up. You can have your Peerlink network up and running in a matter of minutes. We will be setting up and demonstrating the Peerlink network using a BRX BX-DM1E-18ED13 and the Do-More Simulator. Let's get started.