The Productivity 1000 series of programmable logic controllers has a slim stackable super compact design. This is sometimes also referred to as a shoebox PLC because of the shape and way in which expansion modules are added. This new Productivity 1000 series PLC is the latest in the Productivity series of controllers that have hit the market.



Productivity 1000 (Stackable Micro PLC)
Productivity 2000 (Micro Modular Programmable Controller)
Productivity 3000 (Modular Programmable Controller)
These three series currently make up the Productivity Series from Automation Direct.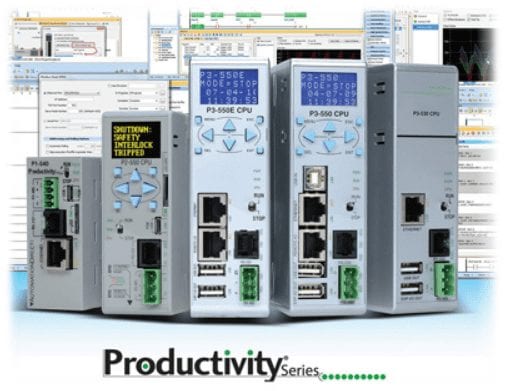 The Productivity 1000 series PLC provides the following features for your automation control panel.
– 50MB user memory – Can handle very complex applications easily.
– 4 built-in communication ports – Easy connectivity to your network. This would include your PC, HMI, Networks, etc.
– Data logging up to 32 GB on a microSD card
– Add up to 15 IO modules to communicate to your field sensors.
– Free Software and 30 days of free training with every CPU from Automation Direct.
– Interactive PLC Configuration Tool
– Tag Names
– Auto-discovery IO – Physical I/O tags will be generated based on each module's position in the base. You can also reconfigure the setup and assign new tags manually.
– I/O Modules have QR codes under the wiring cover. This can be scanned so you can have the latest specifications/wiring diagrams for the module.
– Limitless PID – Autotuning – Individual or Cascade Mode – etc
– Web Server and Mobile Access
– Advanced Software instruction set
We will be looking at a lot of these features of this powerful controller. Let's start by looking at the hardware.
Productivity System Hardware
CPU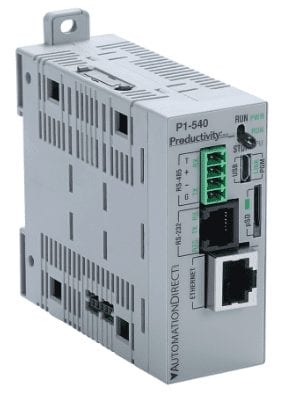 The CPU (central process unit) has 50MB of user memory, four built-in communication ports, data logging, and tag name programming. Some of the big features of this compact CPU are:
– Tag database and program documentation storage in the CPU
– Support four built-in communication ports simultaneously
– High-speed Ethernet port for HMI, Peer to peer or system networking. No additional equipment or modules required.
– Support for EtherNet/IP devices (Protocol)
– Two serial ports for peripheral device interface or controller networking. (Barcode, Temperature Process Controller, etc)
– MicroSD data logging right on the CPU
Discrete I/O Modules – Productivity 1000 System Hardware
Discrete input, output, and combination modules are available in 8 or 16 point versions. Inputs are a blue color on the module. Outputs are a red color on the module. Combination modules are white on the module. Various ranges of DC/AC are available. A QR label (Barcode) is located on each module. If you scan the module the latest information is displayed for that card. This includes wiring diagrams.


Relay I/O Modules
Relay output modules (cards) support devices that operate with voltages up to 240VAC or 24VDC.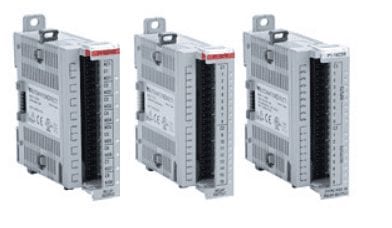 Analog / Temperature I/O Modules
Analog input and outputs are available in 0 – 20 mA, 0 -10 VDC, 4 – 20 mA, Thermocouple, or Thermistor.


Interactive PLC Configurator Tool
This interactive PLC configurator tool will quickly configure your Productivity 1000 system to match your specifications.
Configurator Link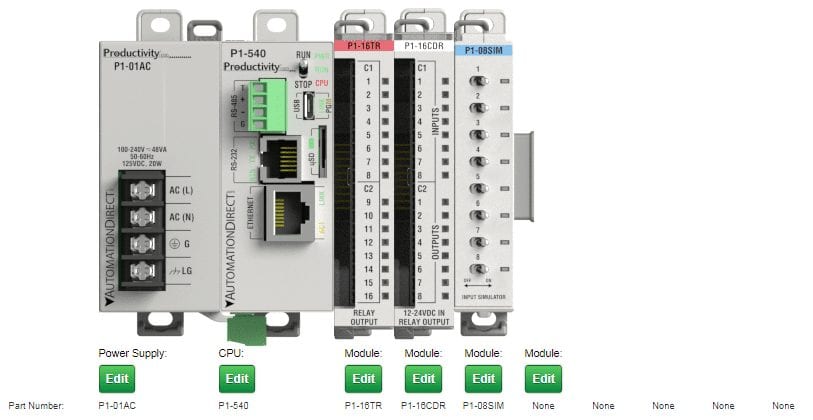 We can add our 8 IO modules to our system from this configurator tool. A bill of material (BOM) will be generated that can be emailed or exported as part of your documentation. This tool makes it very easy to document your control system.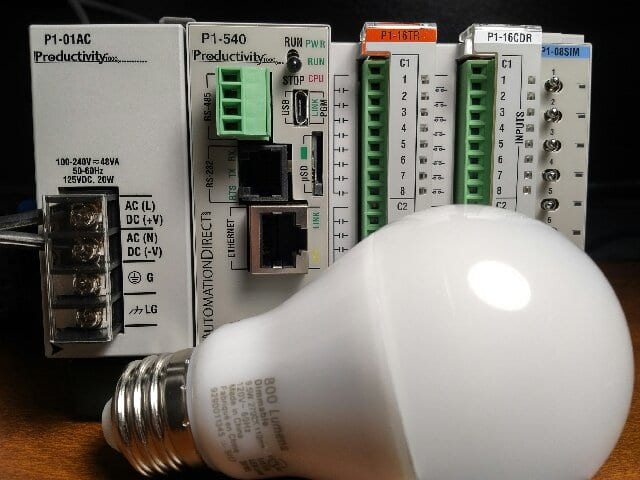 Here is our demo unit that we configured assembled. You can see that it is just a bit larger than a light bulb.
Watch the video below to see the features of the Productivity 1000 Series PLC. This includes using the configurator tool to make our demo system. We also unbox and assemble our demo system.
Productivity 1000 Series PLC from Automation Direct
Overview Link (Additional Information on the Unit)
Configuration (Configure and purchase a system – BOM)
User Manual and Inserts (Installation and Setup Guides)
Productivity Suite Programming Software (Free Download Link)
This software contains all of the instruction sets and help files for the Productivity Series.
Next time we will install the software for the Productivity 1000 PLC. (Productivity Suite Programming Software)
Watch on YouTube : Productivity 1000 Series PLC System Hardware

If you have any questions or need further information please contact me.
Thank you,
Garry


If you're like most of my readers, you're committed to learning about technology. Numbering systems used in PLC's are not difficult to learn and understand. We will walk through the numbering systems used in PLCs. This includes Bits, Decimal, Hexadecimal, ASCII and Floating Point.
To get this free article, subscribe to my free email newsletter.

Use the information to inform other people how numbering systems work. Sign up now.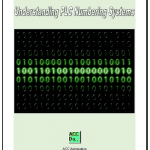 The 'Robust Data Logging for Free' eBook is also available as a free download. The link is included when you subscribe to ACC Automation.