The BX-MBIO Modules are remote I/O controller modules that provide a remote input and output (I/O) using the Modbus protocol for communications. They provide both Modbus RTU and Modbus TCP interface. Modbus RTU is a serial communication and Modbus TCP is an Ethernet communication. They function as listening/replying devices (slave, server) and can connect with any mastering (master, client) device that communicates using the Modbus protocol.
Modbus RTU is supported over an RS-485 serial connection. Modbus TCP is supported over an Ethernet connection. Any Modbus RTU master and Modbus TCP client that adheres to the Modbus.Org standards, and support the function codes listed can communicate with the BX-MBIO.
The remote I/O expansion units feature the following:
• RJ45 Ethernet port for communications via Modbus TCP
• RS485 serial port for communications via Modbus RTU
• Supports up to 8 additional Expansion Modules (Add the discrete or analog I/O you require)
• AC and DC powered units available
• AC powered units include an integral 24VDC auxiliary output power supply
• Power connector and serial port connector included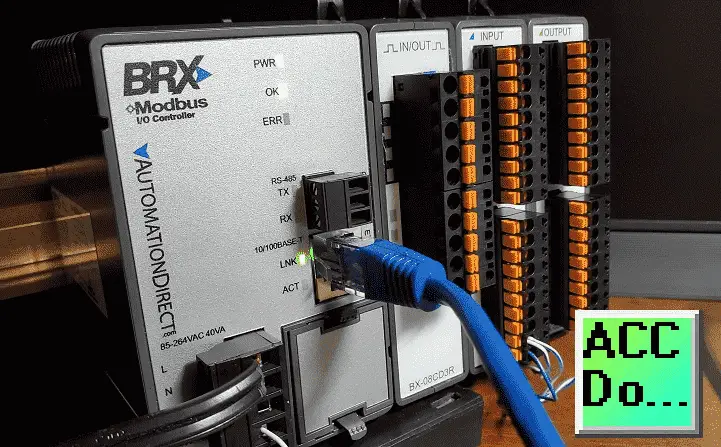 We will be looking at the BX-MBIO-M. This is the Do-More Modbus Remote I/O supported protocol unit. We will discuss the hardware and then connect and configure the unit to work with our existing BRX Do-more PLC. Let's get started.
Continue Reading!