Allot of times in industrial environments we get noise on the analog signal input to PLC's or other controllers. The noise can be generated by motors, bad wiring, etc.
Placing a 1- 100 uF capacitor on the input signal and ground (common to the cabinet)  will reduce the noise that the input is receiving.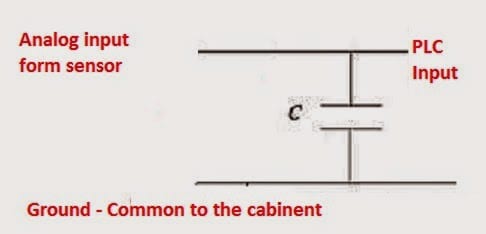 If you have any questions or need further information please contact me.
Thank you,
Garry


If you're like most of my readers, you're committed to learning about technology. Numbering systems used in PLC's are not difficult to learn and understand. We will walk through the numbering systems used in PLCs. This includes Bits, Decimal, Hexadecimal, ASCII and Floating Point.
To get this free article, subscribe to my free email newsletter.

Use the information to inform other people how numbering systems work. Sign up now.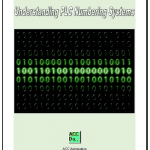 The 'Robust Data Logging for Free' eBook is also available as a free download. The link is included when you subscribe to ACC Automation.