We will now look at P1AM Arduino Modbus TCP communication to the C-More EA9 Series HMI. This will be communicating Ethernet Modbus TCP protocol. The P1AM will be the server (slave) and the EA9-RHMI the client (master).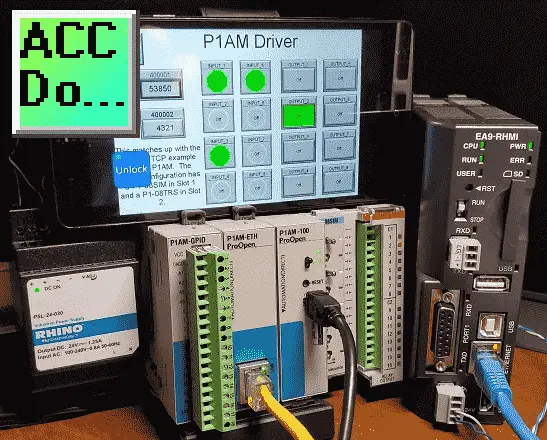 We will explain how to connect a headless C-more HMI to our P1AM-ETH Industrial Arduino Ethernet Shield.
The P1AM Example from Automation Direct on GitHub will be used.
P1AM-Examples/tree/master/P1AM-100_ModbusTCP_Server_HMI
We will be using the remote android and windows app to connect to the C-More EA9 HMI. This will display the information from our Arduino P1AM on our headless unit. Let's get started.