We will now wire a stack light to the Click PLC. Stack lights are usually modular stackable components that provide a visually illuminated and audible indication for machines, systems, and processes. They are usually located on top of equipment to provide this notification to personnel in the area.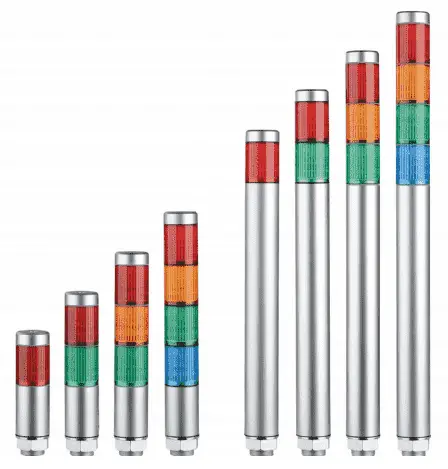 Stack lights are also known as signal tower lights, indicator lights, warning lights, industrial signal lights, tower lights, and light towers.
We will be connecting a Patlite NPS-402-RYGB Super Slim stack light to our Click PLC.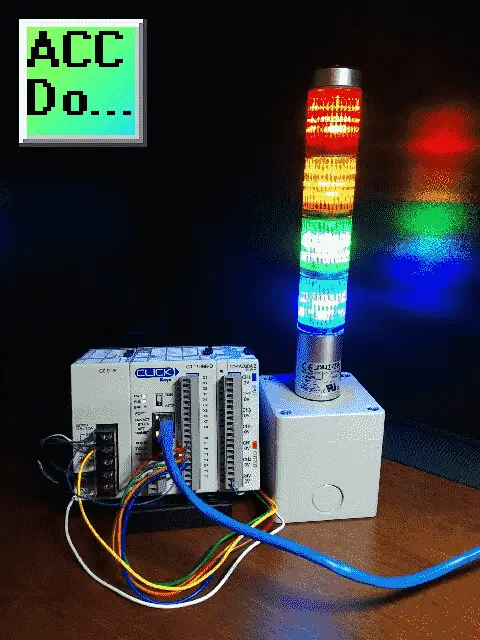 These stack lights come in preassembled units in the most popular combinations of colours with ABS resin main bodies that offer superior impact and heat resistance; double-insulated construction enhances durability and safety. Interchangeable light modules require no rewiring. Let's get started.