We will now look at the P1AM Arduino expansion analog modules. This analog expansion is part of the P1000 cards that the P1AM Arduino can use as it's inputs and outputs. The productivity open P1AM I/O interface chip-set supports the full suite of Productivity 1000 I/O expansion modules. These modules are industry approved and proven in the industrial environment. Modern industrial signal levels for digital and analog inputs and outputs are used.



P1000 modules available to you include the following:
• Discrete
• Analog
• Temperature
• Relay
• High-speed Input
• PWM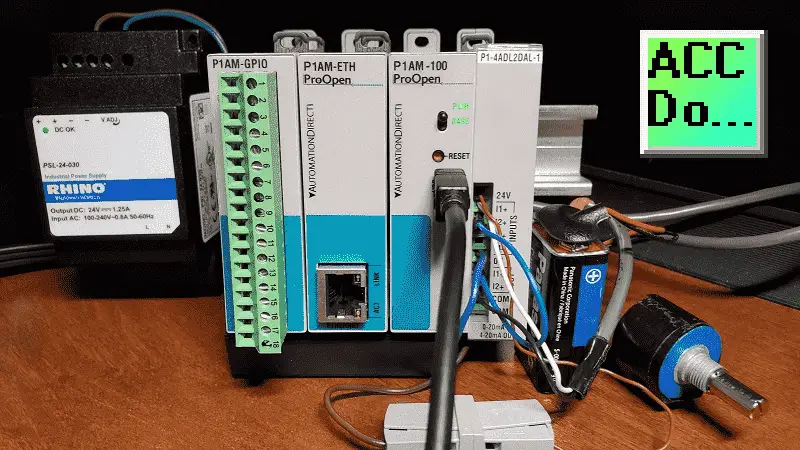 We will be wiring and programming our P1-4ADL2DAL-1 combination analog input and output module that came with the P1AM-START1 ProductivityOpen starter kit with Ethernet. Let's get started.