We will now look at the C-More real-time clock object. The C-More HMI Panel software uses virtual components called Objects. These objects are programmable to simulate the functions that you require on your automation project. Pushbuttons, Switches, meters, and graphs are just a few of the objects that are available to you.
The Clock Objects includes a couple of options to customize the display of a real-time clock (RTC) on a screen.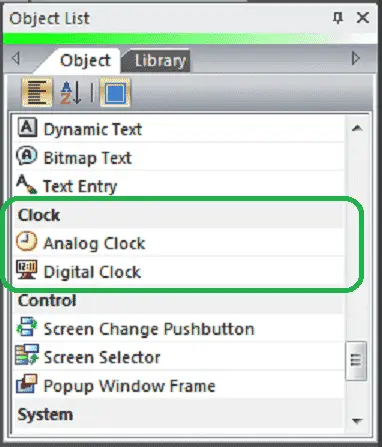 We will now look at the object list clock that we can use with our HMI panel. The clock objects that are available on the C-More EA9 are analog and digital. We will program each of these text objects. The source for the RTC clock will also be discussed and programmed both externally and internally. Let's get started.