An ultrasonic sensor (switch) is able to detect object presence without physical contact (limit switch). No physical contact means that the switch has no parts that will wear out. The life span of the sensor is increased with less maintenance.
An ultrasonic sensor will use sound waves to detect objects. These sound waves are at a level that we cannot hear. Distance is measured by the time it takes to send and receive the ultrasonic wave. Objects can be measured the same no matter what the colour, transparency, shininess, or lighting conditions of the application.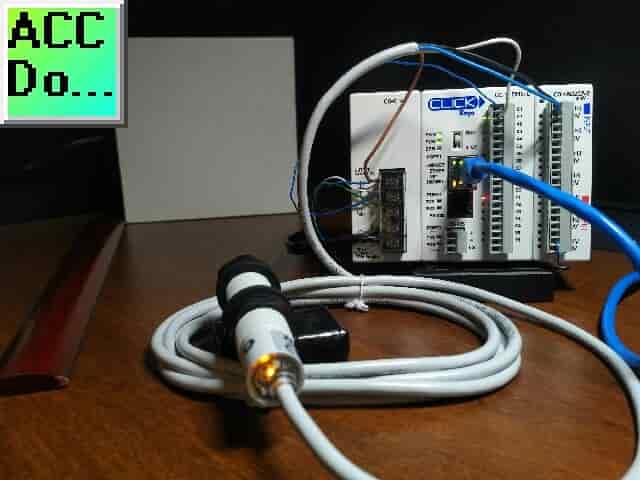 We will be wiring an ultrasonic sensor into the input of our Click PLC. This will include a discrete and analog input signal. The UK1F-E7-0A is an 18mm diameter sensor that has a PNP N.O./N.C. selectable output with analog output of 0 -10 VDC. The sensing distance is 200mm to 2200mm and has a one-hertz switching capacity. A 4-pin M12 quick disconnect is available but we will be wiring in our 2m wired version. Let's get started.