We will now look at the C-More EA9 system hardware. This will include unboxing and powering up our C-More unit. Human-machine interfaces (HMI) are made to display and control operations for our automation solution. Information is displayed in a graphics format. (Graphical User Interface – GUI) The HMI is usually part of the SCADA (Supervisory Control and Data Acquisition) system.
Communication from the HMI to the control is usually done through a serial (RS232 / RS485 / RS422) or Ethernet (RJ45) method with different protocols depending on the manufacturer of the control. The automation control device is not limited to a PLC. (Programmable Logic Controller) You can communicate also to drives, temperature process controllers, etc. The HMI usually will include several different protocols and port configurations to maximize the amount of control product that it will be able to communicate.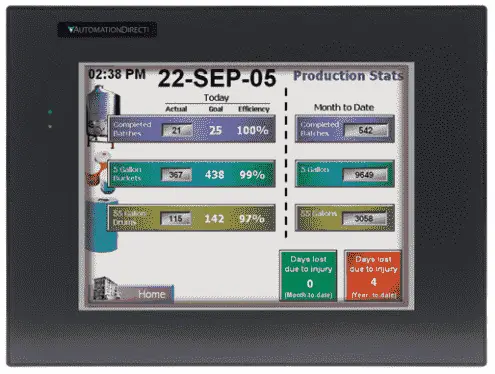 C-More Operator Panels come in 6", 7" wide, 10", 10" wide, 12" or 15" models. They are programmed using the EA9-PGMSW programming software through either the USB or Ethernet cable. A voltage supply of 12-24 VDC is required for the panel. The optional C-More AC Power Adapter EA-AC can also be used to supply this voltage.
We will be looking at one of the newest members of the C-More Panel HMI devices from Automation Direct. This is the EA9-T10CL. This ten-inch colour TFT LCD screen offers great features that we will be exploring as we review this product. Let's get started.
Watch the videos below to see the unboxing and review of the EA9-T10CL system hardware and the Powering of the Unit.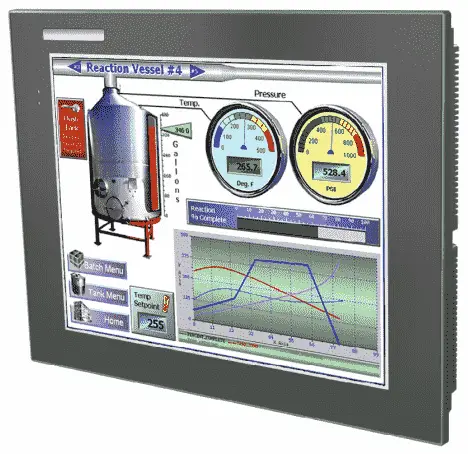 Here is a detailed list of the HMI touch screen.
C-More EA9-T10CL Features
• Touch screen display (LCD) 280 NITS display brightness
• 10.4" diagonal colour TFT (Thin Film Transistor)
• Analog resistive (1024 X 1024) touch screen allowing unlimited touch areas
• EA9-PGMSW programming software
• 800 x 600 pixel display
• 64K colours
• 50,000 hour average backlight half-life
• USB port B (program/download) and USB port A (USB device options)
• Ethernet 10/100 Base-T port (program/download & PLC communication
• Remote Internet Access
• Serial PLC interface (RS-232/422/485)
• One built-in SD memory card slot
• 12–24 VDC powered (18W), 110VAC power adapter (optional)
• Audio Line Out, stereo – requires amplifier and speaker(s)
• 26MB project memory
• Data logging
• 0 to 50°C [32 to 122°F] operating temperature range
• NEMA 4/4X, IP65 compliant when mounted correctly, indoor use only
• Slim design saves panel space
• UL, cUL & CE agency approvals
• 2-year warranty from date of purchase
The EA9-T10CL is powered by a 2.5A 12-24VDC supply.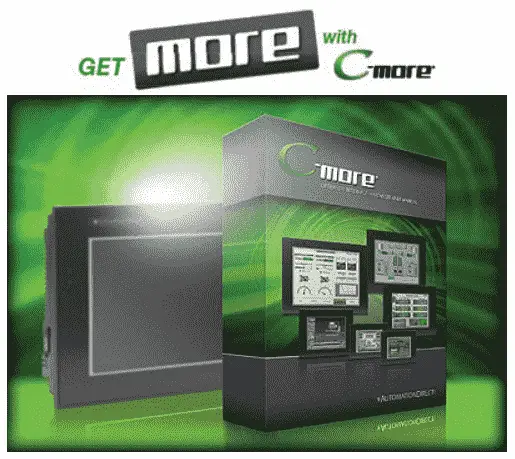 C-More EA9 Communication Capabilities – Hardware Ports
Communication is usually what sets apart HMI systems. The CMore EA9-T10CL has several built-in ports for communication to your control system. You can program the unit with a USB or Ethernet port using the programming software..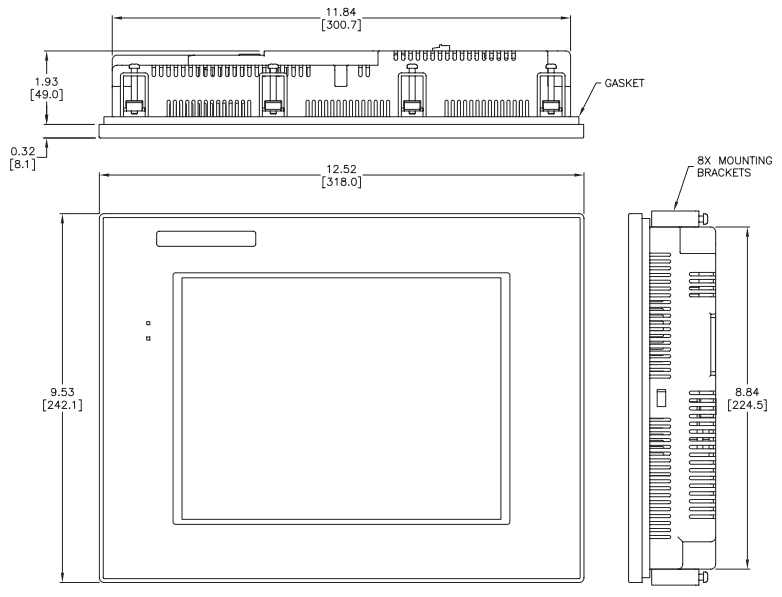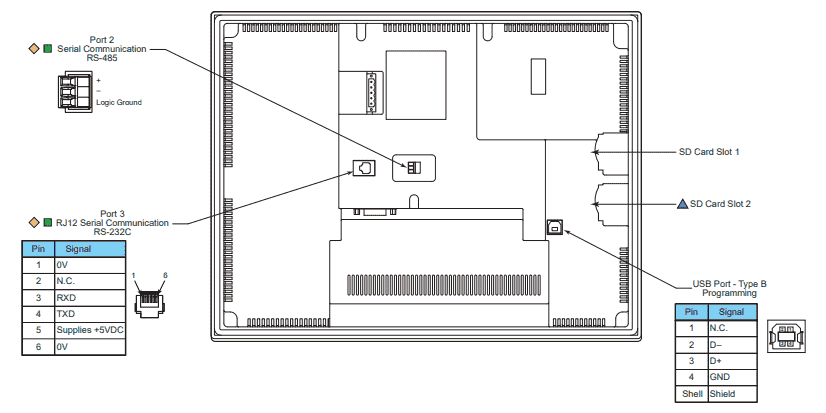 The above diagram will show you the ports and pinouts for the HMI. Please refer to the manuals listed below for the exact cable for your automation equipment.
The following table will show you the communication drivers that have been written for the EA9 Series of C-More Panels. Generic protocols like Modbus TCP and Modbus RTU can be used on numerous automation products.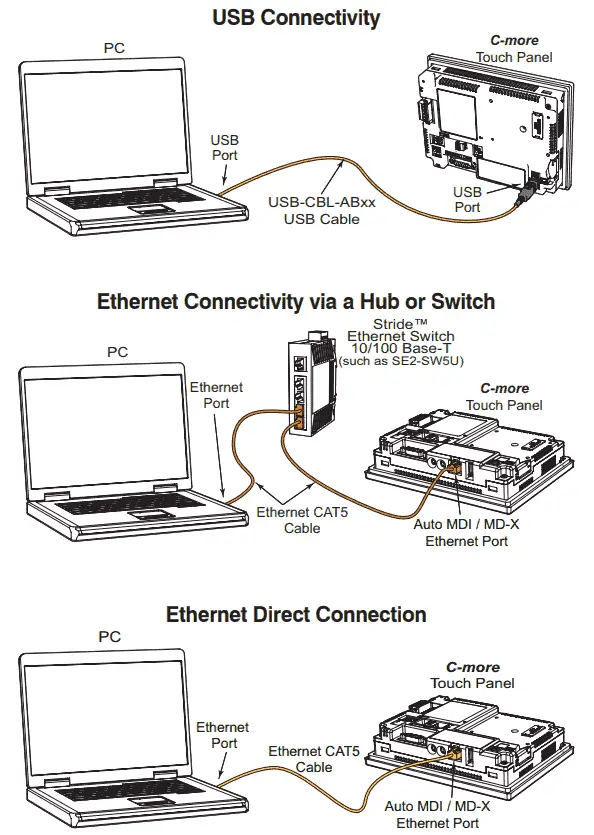 C-More EA9 Series PLC Drivers – Included Software to Communicate to other devices
PLC Family
Model
Protocols
Allen-Bradley
MicroLogix 1000, 1100, 1200, 1400, 1500, SLC 5-/01/02/03
DH485/AIC/AIC+
Allen-Bradley
MicroLogix 1000, 1100, 1200, 1400 and 1500
SLC 5-/03/04/05
ControlLogix™, CompactLogix™, FlexLogix™
DF1 Half Duplex; DF1 Full Duplex
Allen-Bradley
PLC-5
DF1 Full Duplex
Allen-Bradley
ControlLogix, CompactLogix, FlexLogix – Tag Based
DF1 Half Duplex; DF1 Full Duplex
Allen-Bradley
ControlLogix, CompactLogix, FlexLogix – Generic I/O
Messaging EtherNet/IP Server
Allen-Bradley
ControlLogix, CompactLogix, FlexLogix – Tag Based
Micrologix 1100, 1400 & SLC5/05, all via native Ethernet port
MicroLogix 1000, 1100, 1200, 1400,1500 & SLC 5-03/04/05, all via ENI Adapter
EtherNet/IP Client
Allen-Bradley
Micro 800 series
Modbus RTU
Modbus TCP
Modbus RTU
Modbus RTU devices
Modbus RTU
Modbus TCP/IP
Modbus TCP/IP devices
Modbus TCP/IP
GE
90/30, 90/70, Micro 90, VersaMax Micro
SNPX
GE
90/30, Rx3i
SRTP Ethernet
Mitsubishi
FX Series
FX Direct
Mitsubishi
Q02, Q02H, Q06H, Q12H, Q25H
Q CPU
Mitsubishi
Q, QnA Serial
QnA Serial
Mitsubishi
Q, QnA Ethernet
QnA Ethernet
Omron
C200 Adapter, C500
Host Link
Omron
CJ1/CS1 Serial, CJ1/CS1 Ethernet
FINS
Modicon
984 CPU, Quantum 113 CPU, AEG Modicon Micro Series 110 CPU: 311-xx, 411-xx, 512-xx, 612-xx
Modbus RTU
Siemens
S7-200 CPU, RS-485 Serial
PPI
Siemens
S7-200 CPU, S7-300 CPU, S7-400, S7-1200 CPU; Ethernet
Ethernet ISO over TCP
Productivity Series
 all
AutomationDirect P3000 Serial or P3000 Ethernet
Do-more
all
Do-more Serial or Ethernet
CLICK
all
AutomationDirect Modbus (CLICK)
Direct LOGIC
Various
Various
Watch the videos below to see the unboxing and review of the EA9-T10CL system hardware and the Powering of the Unit.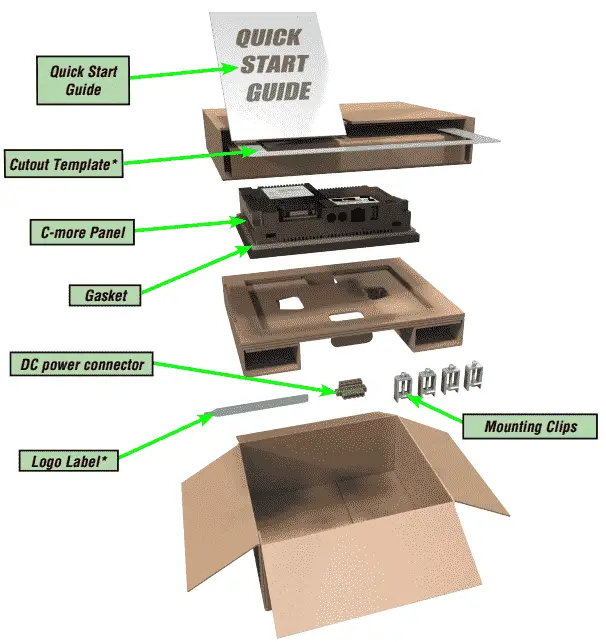 C-More EA9 Wiring
C-More EA9 Panels from Automation Direct
https://www.automationdirect.com/c-more/home
C-More – Graphic Panel (EA9 Series) User Manual and Quick Start Guides
https://cdn.automationdirect.com/static/manuals/ea9userm/ea9userm.html
EA9-T10CL C-More Specifications
https://cdn.automationdirect.com/static/specs/ea9t10cl.pdf
C-More EA9 Programming Software (Current Version V6.42)
https://support.automationdirect.com/products/cmore.html
This software will enable you to program all of the C-More EA9 HMI units. It includes a simulator for your application.
Next time we will install the C-More Programming Software (EA9-PGMSW).
Watch on YouTube: C-More EA9 HMI Series Panel Unboxing and Review

Watch on YouTube: C-More EA9 HMI Series Panel Powering the Unit

If you have any questions or need further information please contact me.
Thank you,
Garry


If you're like most of my readers, you're committed to learning about technology. Numbering systems used in PLC's are not difficult to learn and understand. We will walk through the numbering systems used in PLCs. This includes Bits, Decimal, Hexadecimal, ASCII and Floating Point.
To get this free article, subscribe to my free email newsletter.

Use the information to inform other people how numbering systems work. Sign up now.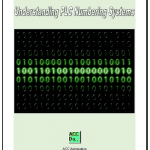 The 'Robust Data Logging for Free' eBook is also available as a free download. The link is included when you subscribe to ACC Automation.