We will now put our first program into the C-More EA9 HMI Panel using the C-More programming software. The Do-More Designer Simulator will be used with a modified Start Stop Jog Circuit so we can use our HMI screen to monitor the output as well as control the inputs on the PLC.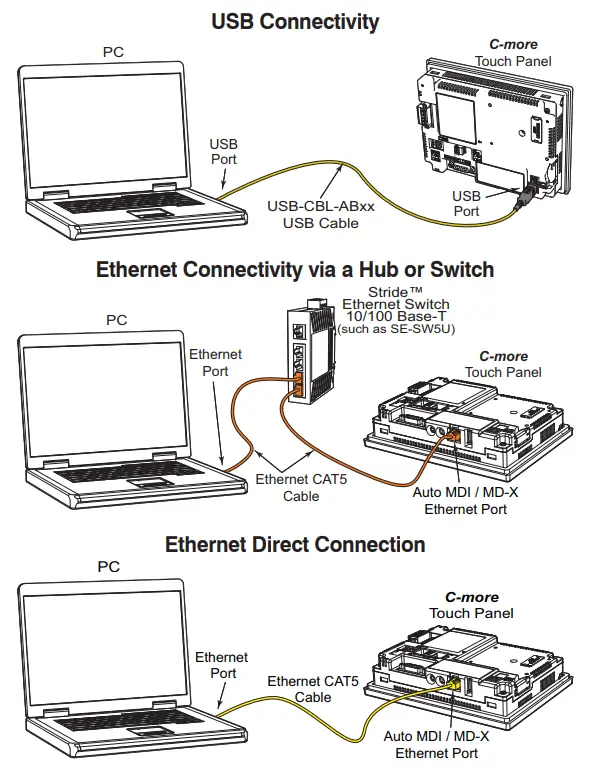 Communications will be established to our C-More EA9-T10CL unit and the firmware will be updated. We will then develop our control for our PLC ladder logic circuit.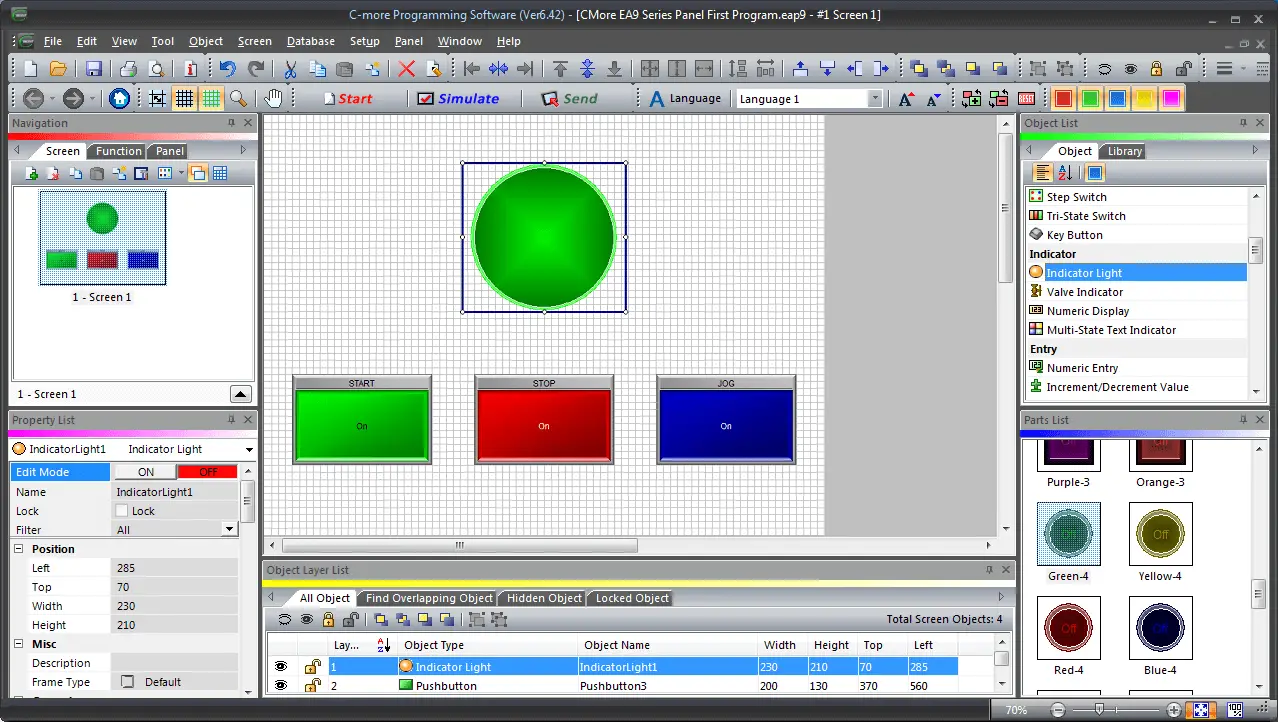 The PLC logic for our circuit can be found on our post: How to Make a Start / Stop / Jog Circuit in a PLC. The YouTube video can be seen here.
Our C-More EA9 HMI Panel will be communicating to the PLC simulator via Ethernet with the Modbus TCP protocol. Let's get started. Continue Reading!