The C-more Programming Software is a free download from Automation Direct. The software can run in DEMO (demonstration) mode or a key can be purchased to unlock this software. This powerful C-more Touch Panel programming software makes HMI touch screen panel setup and programming quick and simple. Simply drag and drop the objects from the object bar onto the screen construction area. A complete set of control panel objects include pushbuttons, selector switches, pilot lights, text and numeric data displays, bar graph displays, static and dynamic bitmapped images and more. Configure your PLC tags and click on the objects you want to use. A built-in simulator will allow you to review your work on the computer before downloading the project.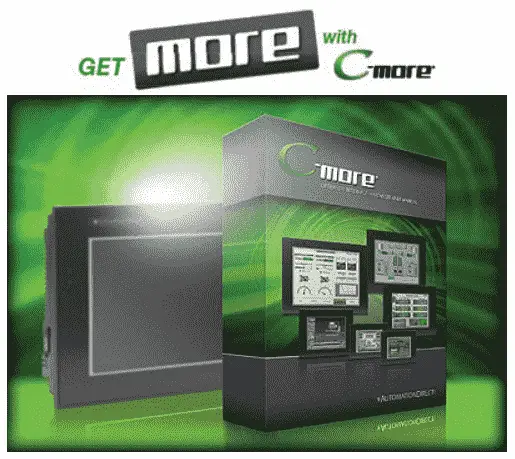 We will be installing the C-more Programming Software onto our PC (computer). This will be the DEMO mode of the program. The DEMO mode will do the following:
– You CAN download our sample projects and explore the capabilities of C-more.
– You CAN use the Simulator to test your project on the PC and see how the Simulator can save you hours of programming time.
– You CAN create your own objects, and save them in your object library.
– You CAN explore the online help, and find answers to many questions that might not be covered here on the website.
The full package will allow you to save your projects, download them to a panel and includes the full symbol factory library with over 4000 symbols.
Let's get started. Continue Reading!