We will now look at the C-More EA9 object shapes. These shapes can move and resize when connected to the PLC. The C-More HMI Panel software uses virtual components called Objects. These objects are programmable to simulate the functions that you require on your automation project. Pushbuttons, Switches, meters, and graphs are just a few of the objects that are available to you.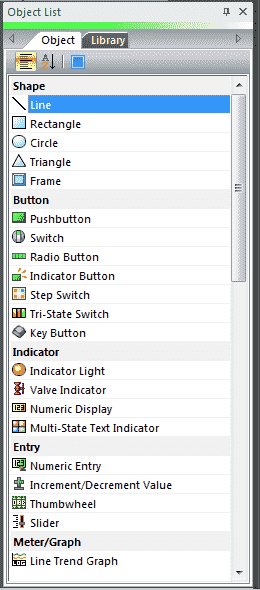 We can place several of these objects on one screen and have multiple panel screens. This helps you produce simple, intuitive looking human-machine interfaces.
We will be looking at our program we have so far developed (Simulate Project) and add shapes to a new screen page. These shapes can move and resize when interacting with the PLC. The navigation of the objects and additional information will also be discussed. Let's get started.