The C-More EA9 HMI Panel through the Ethernet port can be set up to use FTP (File Transfer Protocol). FTP is a standard network protocol used to transfer computer files between a client and a server on a computer network.
The C-More HMI can be used as an FTP Client or Server depending on your application.
An FTP client can send and receive files from an FTP server site. You will need an FTP Server already set up in your network to use this feature. (Example: FTP Web Server) See the help file in the C-More software for more information on the Cmore FTP Client Setup and use.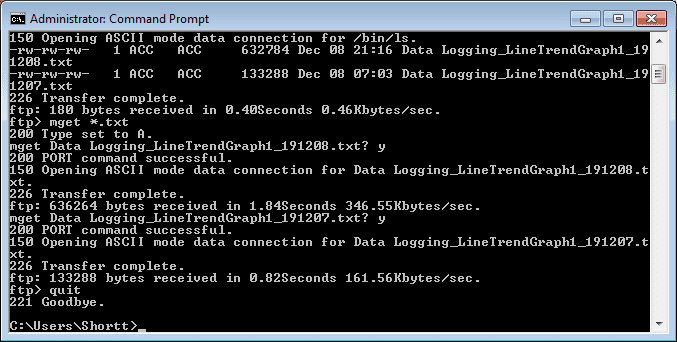 The Cmore FTP Server can retrieve data from the C-more memory with requests from the client. The power of this setup is the ability to automate the retrieval of the information using a batch (BAT) file. We will be setting up the FTP Server function and access the data log that we set up previously using a PC as the client. Let's get started.