PID Loop (PID) Instruction (Auto Tuning) – Productivity 1000 PLC
A Proportional-Integral-Derivative algorithm is a generic Control Loop feedback formula widely used in industrial control systems. A PID algorithm attempts to correct the Error between a measured process variable and the desired setpoint by calculating and then outputting a corrective action that can adjust the process accordingly and rapidly, to keep the Error to a minimum.



The following links will explain the PID instruction.
https://www.csimn.com/CSI_pages/PIDforDummies.html
http://www.ni.com/white-paper/3782/en/
https://en.wikipedia.org/wiki/PID_controller
We will be using an immersion heater in a cup of water to keep the temperature at a constant value. Using the Productivity Suite software we will perform an autotune on our PID instruction.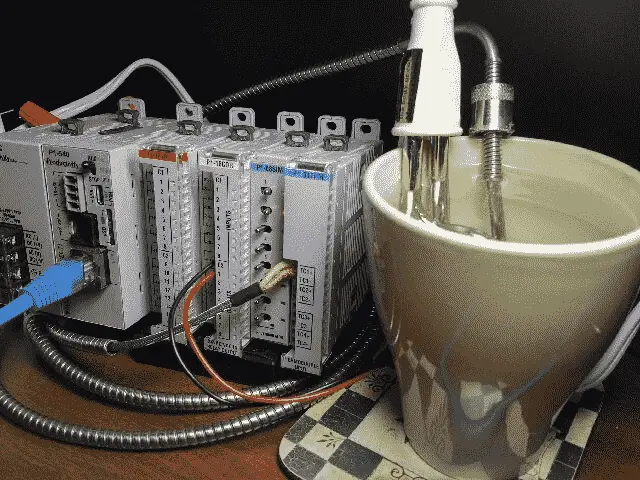 Our immersion heater will be controlled through a relay using time proportional control from our PID output. Let's get started.