The Ethernet Click PLC high-speed counter has seven different modes of operation. In Part 1 we discussed the High Speed Count Mode, Interval Measurement Mode,
Duration Measurement Mode and Frequency Measurement Mode.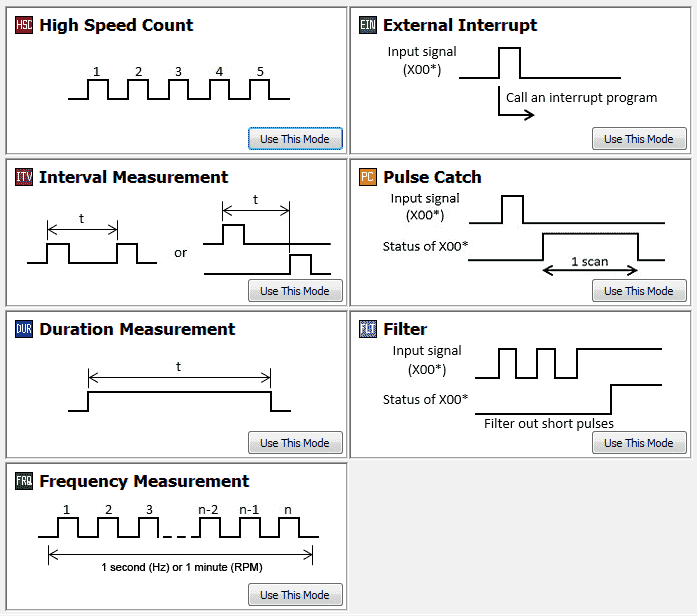 This 100 kHz counter can accept Up, Down, Up/Down, Pulse/Direction, or Quadrature (with Z) inputs.
We will be looking at the last three different high-speed counter modes available in the click. (External Interrupt, Pulse Catch, Filter) This is all set up through a user-friendly graphical user interface. We will also combine the Frequency Measurement and the High-Speed Count in one application. Let's get started!