Many questions come from serial communications using the Click PLC. Most of these questions deal with communication timing when using multiple send and receive instructions. We will show you how to deal with serial communication timing in the Click PLC.
Receive and Send instructions will allow you to send and receive serial data to an external device. The communication method that you set up can be ASCII or Modbus. ASCII (American Standard Communication for Information Interchange) can be used to send to devices such as a printer. Receiving ASCII can be used for connecting barcode scanners to the PLC. The barcode will be read as an ASCII string in the PLC. Modbus serial communication (Modbus RTU) is a standard protocol used in many automation devices.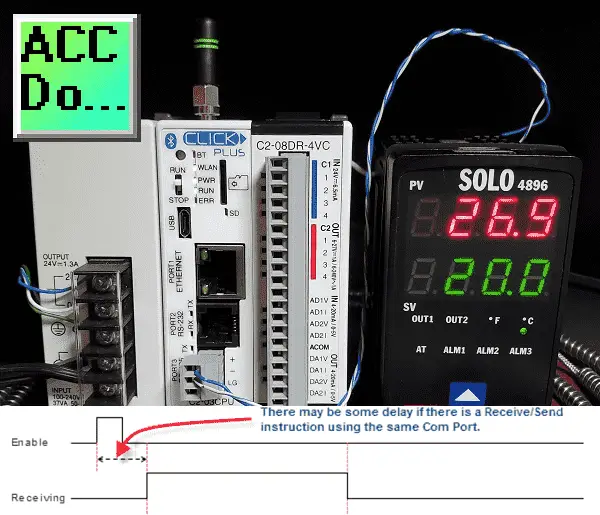 We will demonstrate the Send and Receive instruction by communicating Modbus RTU to a Solo Temperature Controller. Parameters from the Solo process temperature controller will be read using multiple receive instructions. The send instruction will be used multiple times as well to set the Set Value (SV) and Limits of the SV value entered in the temperature controller. The set values will only be changed when required. Let's get started.