Node-RED Modbus TCP can recover from communication errors automatically. Options are available to you the programmer to continue the Node-RED flow upon detection of these errors.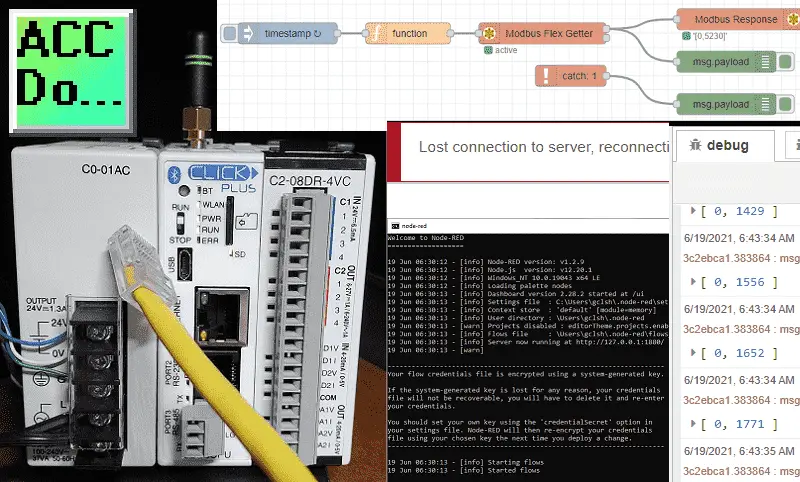 Broken Ethernet cable, Modbus Server power, and Node-RED Client offline are just a few of the errors that can occur on the industrial plant floor. Our Node-RED program must account for and be tested for each of these conditions.
We will be communicating Modbus TCP (Ethernet) to our Click Plus PLC. Using the catch node we will detect and display errors that may occur. Let's get started.