The Productivity 2000 Series PLC uses the Productivity Suite Software. It is a complete package without restrictions or limitations. The software can be downloaded free of charge.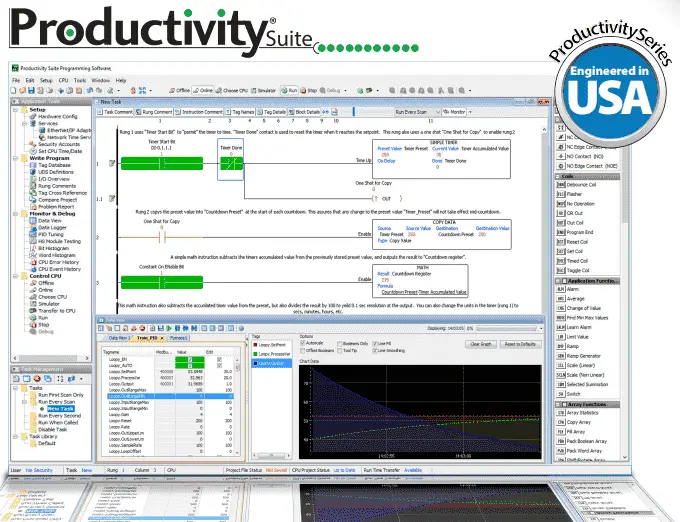 The latest Productivity Suite software version is 3.10.2(1). Automation Direct has put over 20 years of programmable controller software experience, customer suggestions, and feedback into this programming package. It has great features that we will be exploring as we program our Productivity 2000 Series PLC.
This is the same software that will program the entire Productivity Series of programmable logic controllers.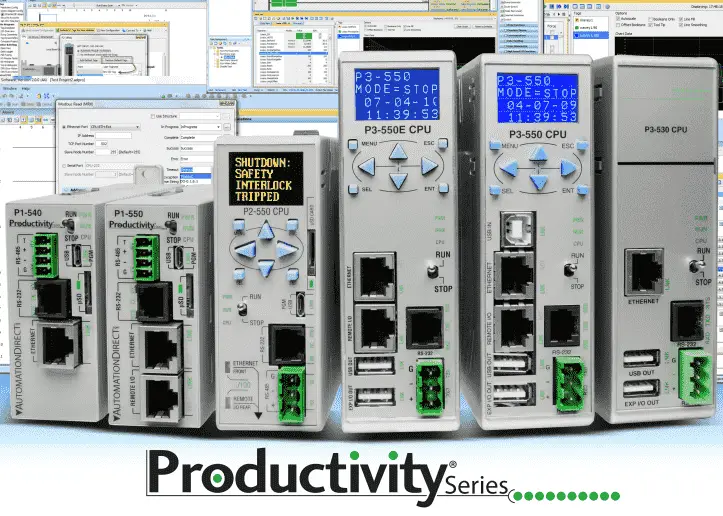 Productivity 1000 P1 (Stackable Micro PLC) P1000
Productivity 2000 P2 (Micro Modular Programmable Controller) P2000
Productivity 3000 P3 (Modular Programmable Controller) P3000
We will install and review the Productivity Suite version 3.10.2(1). Let's get started.