Suppanel is an Android app that is used to create a human machine interface (HMI). This HMI panel can be created on your computer, tablet or phone using the appropriate operating system or software. You can use this software to create panels that you can control or modify values in your automated system. These panels can be shared with other Suppanel users.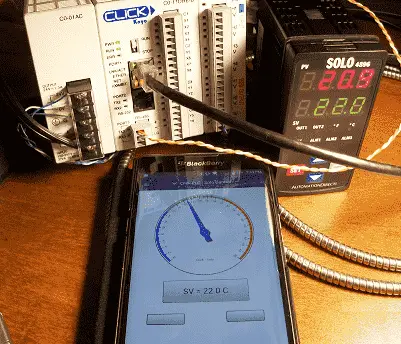 We will be creating a Suppanel Panel to monitor and control a Solo Process Temperature Controller via the Click programmable logic controller (PLC). The Click will be communicating to the Solo with serial RS485 using Modbus RTU protocol. The Suppanel HMI will be communicating to the Click PLC using Ethernet Modbus TCP protocol.
Watch on YouTube : Suppanel Android HMI to Click PLC
Let's get started.