We will now look at using serial Modbus RTU to communicate to a Solo process temperature controller using our BRX Do-More Controller. Serial communication instructions will allow you to send and receive serial data to an external device. The communication method that you setup can be ASCII or numeric (binary). ASCII (American Standard Communication for Information Interchange) can be used to send to devices such as a printer or display.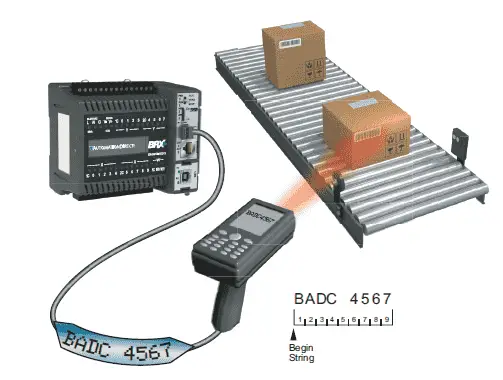 Receiving ASCII can be used for connecting barcode scanners to the PLC. The barcode will be read as an ASCII string in the PLC.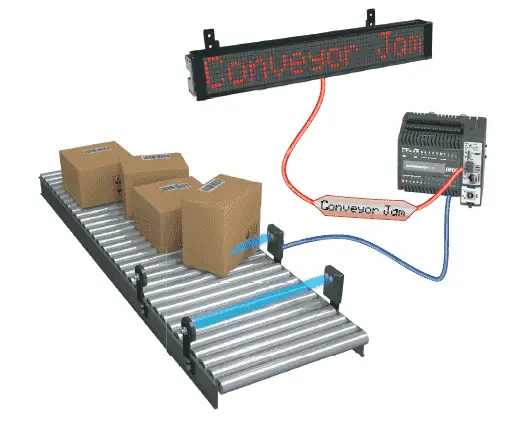 The BRX Do-More Series PLC will allow you to use instructions such as STREAMIN and STREAMOUT to send and receive data from devices mentioned above. They are usually a one to one device and do not have a protocol.
A protocol is like a language used to communicate to different devices connected together. Modbus serial communication (Modbus RTU) is a standard protocol used in many industrial automation devices. The BRX Do-More Series PLC has a MRX (Modbus Network Read) and MWX (Modbus Network Write) instructions.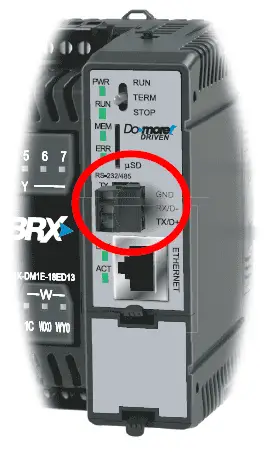 We will demonstrate these instructions by communicating Modbus RTU to a Solo Temperature Controller. (RS485) Our example will read the current process (PV) value and write the set point value (SV) in the controller. Let's get started.