The C-more Micro HMI Panels from Automation Direct include a series of built in Systems Setup Screens. They are split into three categories; Information, Setting and Test Menu.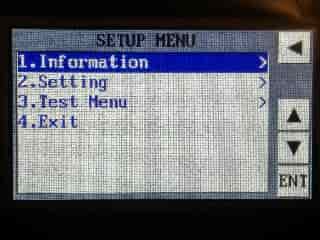 Information – Under the information menu we will find the panel model number, available memory and usage, the protocol being used by the panel and the version information of the firmware and boot loader.
Setting – Under the setting menu we can adjust the brightness of the display, enable or disable the internal beeper, calibrate the touch panel, clear the user memory, reset the unit to factory defaults and set the loading screen hourglass icon delay or disable the display.
Test Menu – The test menu includes communication tests of the serial ports (loop back test), communication test to the PLC, test operation of the panel's beeper, and test of the touch panel surface.
We will be reviewing these system screens of the C-More Micro HMI Panel. Let's get started. Continue Reading!