We will now look at the C-More Micro program quick start. This will demonstrate how to quickly get your C-More Micro Program up and communicating to your programmable logic controller. (PLC)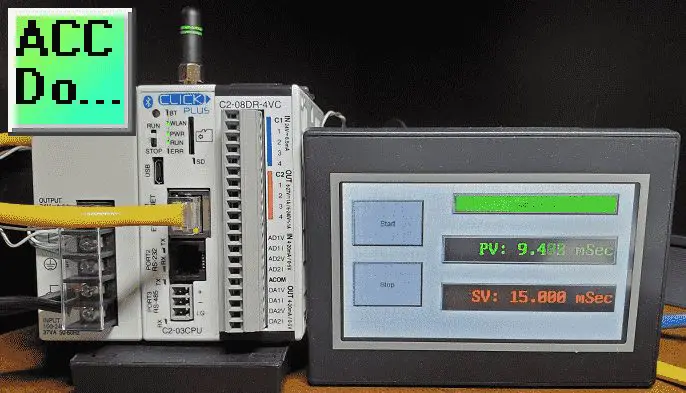 The general steps involved with a human-machine interface (HMI) program will include, program development, ladder logic, and HMI program development. We will be breaking the HMI program development into program purpose, tag import, HMI programming, simulation, and testing.
An EA3-T4CL C-More Micro HMI will be used to communicate to a Click PLC via Ethernet. A Start/Stop circuit will be programmed with a Timer. This can be controlled via the PLC inputs or HMI inputs. The timer present value (PV) will be shown on the HMI. The set value (SV) of the timer can be changed using the HMI. Let's get started.