Developing a programmable logic controller (PLC) program can be broken down into five steps. These programming steps are as follows:
Five Steps to PLC Program Development
Step 1 – Define the task
Step 2 – Define the Inputs and Outputs
Step 3 – Develop a logical sequence of operation
Step 4 – Develop the PLC program
Step 5 – Test the program
These five steps to PLC program development will help you understand, program, and troubleshoot your automated machine.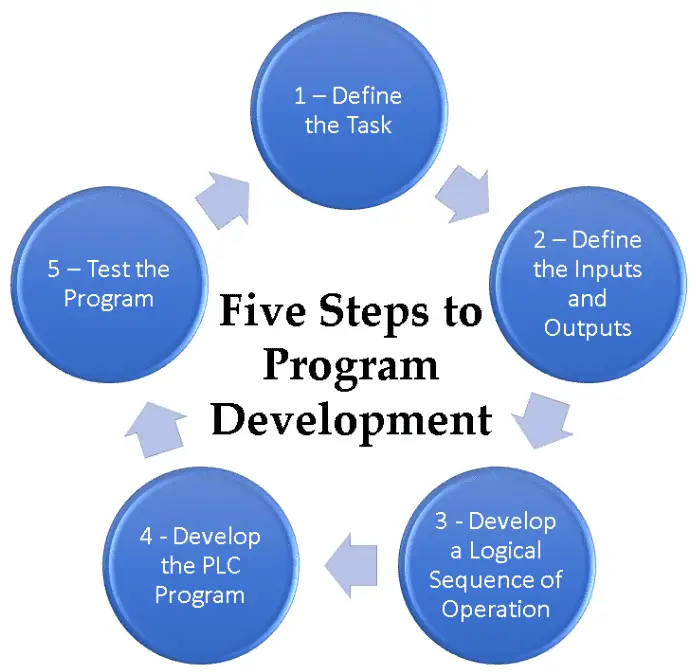 We will look at each of these steps in more detail as we discuss the PLC programming development. Let's get started.