EasyPLC comes with many prebuilt machines for you to develop the programming logic. These can be modified, or new custom machines can be programmed using the machine editor. The machine editor comes as a standard feature of the EasyPLC Software Suite. The EasyPLC Machines Simulator editor is an easy-to-use tool enabling you to create easy, medium, or complex mechanical systems. These machine systems can include assembled mechanical, electrical, and electronic components.
If the components you need are unavailable in the library, you can use the components editor to create your mechanisms and devices. These machines help you to enhance your PLC programming skills. You can also replicate real, physical systems to be programmed virtually and avoid damaging the existing system. Alternatively, you can start programming and verifying your program before making the machine.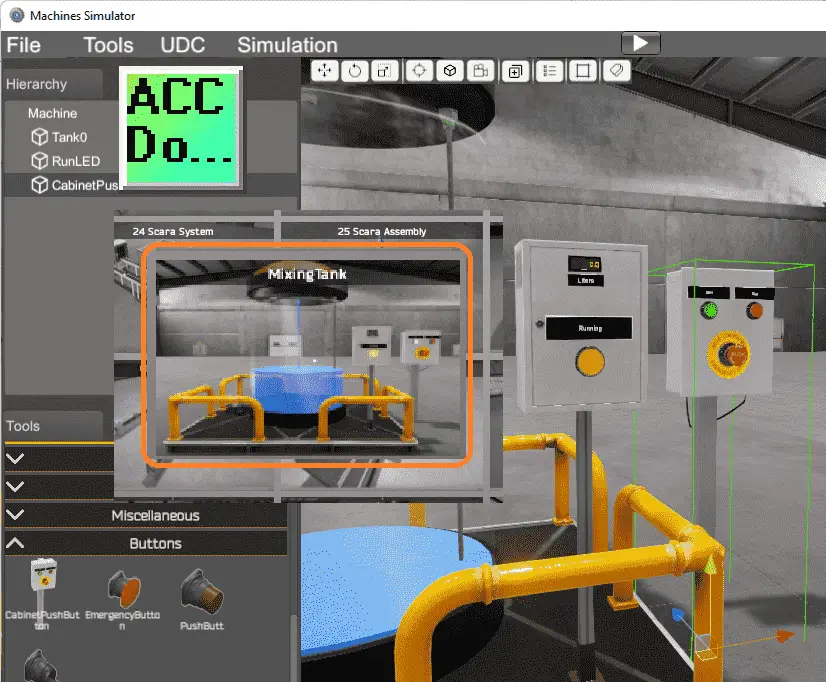 EasyPLC comes with over 40 prebuilt machines. We will be using the Machine Simulator Editor to create a new machine mixing tank simulation. It will include a tank, control panel, and operation indication. Let's get started.